What is CONA?
The Canadian Orthopaedic Nurses Association is a non-profit organization of orthopaedic professionals who care for patients from pediatrics to geriatrics across multiple care settings and the community.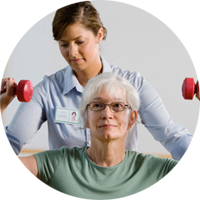 We are an active association and our vision and mission is to be a driving force in Global Health Care engaging orthopaedic professionals to excel. We are dedicated to the promotion and advancement of excellence in orthopaedics through education, research and innovative practice. We support competence as well as personal and professional growth in our members. We inform and influence health care improvement from the local level to the international scene through strategic partnerships.
We invite you to look through our website and find out more about us. Membership really has its privileges and our membership fees are extremely reasonable. Click here to find out how to join.
A very important attraction to members and others in the orthopaedic field is that we sponsor a yearly conference in a different city across Canada each year, where we come together to learn from each other, to enjoy friendships, and to explore new places.
The CONA executive is a group of dedicated volunteers who help the organization throughout the year. CONA currently consists of members, divided up into several chapters throughout Canada. We are always happy to welcome new members, and new chapters. Please feel free to contact us with any questions or concerns.
Interested in coming to our annual conference usually in May? Click here to find out more!