What is CONA?
The Canadian Orthopaedic Nurses Association is a non-profit organization of orthopaedic professionals who care for patients from pediatrics to geriatrics across multiple care settings and the community.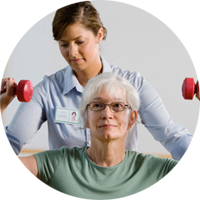 We are an active association and our vision and mission is to be a driving force in Global Health Care engaging orthopaedic professionals to excel. We are dedicated to the promotion and advancement of excellence in orthopaedics through education, research and innovative practice. We support competence as well as personal and professional growth in our members. We inform and influence health care improvement from the local level to the international scene through strategic partnerships.
We invite you to look through our website and find out more about us. Membership really has its privileges and our membership fees are extremely reasonable. Click here to find out how to join.
A very important attraction to members and others in the orthopaedic field is that we sponsor a yearly conference in a different city across Canada each year, where we come together to learn from each other, to enjoy friendships, and to explore new places.
The CONA executive is a group of dedicated volunteers who help the organization throughout the year. CONA currently consists of members, divided up into several chapters throughout Canada. We are always happy to welcome new members, and new chapters. Please feel free to contact us with any questions or concerns.
Interested in coming to our annual conference usually in May? Click here to find out more!
Vision and Mission
CONA is a driving force in Global Health Care engaging orthopaedic professionals to excel. We are dedicated to the promotion and advancement of excellence in orthopaedics through education, research and innovative practice. We support competence as well as personal and professional growth in our members. We inform and influence health care improvement from the local level to the international scene through strategic partnerships.
Our Logo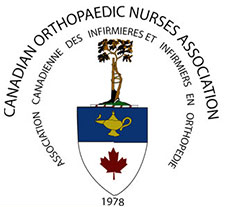 The Shield
The Canadian Orthopaedic Nurses Association shield and crest were designed by Dr. R.B Salter. The essential component of any armorial bearings is the shield. In the lower part of the shield for the Canadian Orthopaedic Nurses Association is depicted the red maple leaf on a white background, the official symbol of Canada. In the upper part of the shield is Florence Nightingale's lamp, which is the internationally accepted symbol of nursing.
The Crest
Resting atop the shield is the crest of the armorial bearings. It consists of the world famous orthopaedic tree that first appeared in the front piece of Nicholas Andry?s book on Orthopaedics published in France in 1749. Indeed, it was Andry who coined the term ?orthopaedic? from the Greek ?orthos? meaning straight and ?paedros? meaning child, the implication being that the goal of orthopaedics is to make the crooked child straight. You will observe that the orthopaedic tree was originally growing crookedly and that it was subsequently tied to a straight splint that enabled the deformity of the tree trunk to be corrected. It is understandable that Nicholas Andry?s tree has become the recognized symbol of orthopaedics throughout the world.
Dr. Robert Bruce Salter (1924-2010)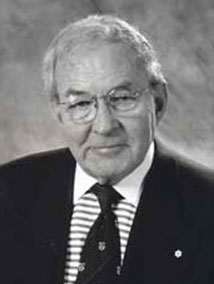 Dr. D.B. Salter was a Canadian surgeon and a pioneer in the field of pediatric orthopaedic surgery.Born in Stratford, Ontario, he graduated in medicine from the University of Toronto in 1947, worked for two years at the Grenfell Medical Mission in Newfoundland, and spent one year as the McLaughlin Fellow in Oxford, England.
Dr. Salter then returned to join the medical staff at the Hospital for Sick Children in Toronto in 1955. He was later was appointed Surgeon-in-Chief.
Dr. Salter developed a procedure to correct congenital dislocation of the hip, pioneered Continuous Passive Motion for the treatment of joint injuries, and co- developed a classification of growth plate injuries in children, commonly known as the Salter-Harris fractures classification system. He also developed the Salter Operation to treat congenital dislocation of hip.
His textbook of orthopaedic surgery, Disorders and Injuries of the Musculoskeletal System, is used throughout the world.
He was made an Officer of the Order of Canada in 1977 and was promoted to Companion in 1997. In 1988, he was awarded the Order of Ontario. In 1995 he was inducted into the Canadian Medical Hall of Fame. He was also a Fellow of the Academy of Science of the Royal Society of Canada, and received the Gairdner Foundation International Award for medical science, the FNG Starr Medal of the Canadian Medical Association and the Bristol-Myers Squibb-Zimmer Award for Distinguished Achievement in Orthopaedic Research.
Dr. Salter designed the Canadian Orthopaedic Nurses Association shield and crest.
CONA History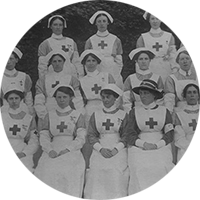 January 24, 1978 saw the birth of the Canadian Orthopaedic Nurses Association (CONA), an organization of nurses and allied health professionals who perceived orthopaedic nursing as a distinct specialty requiring advanced knowledge and clinical skills. Within months, the fledgling association held its first national conference and in September 1979 published the first edition of the CONA Journal. By 1986, the membership base of CONA extended nationwide.
Our association currently has chapter representation in the field of orthopaedic nursing in many locations across Canada. Our members are dedicated orthopaedic nurses as well as other designations within the orthopaedic world. We encourage everyone in the field of orthopaedics to visit the rest of our website pages to learn more about us. Once you have seen who we are and what we do, we invite you to join us!
Edith Louisa Cavell (1865 - 1915)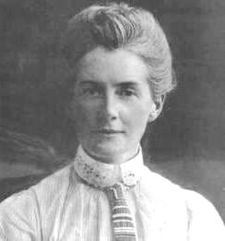 Edith Cavell was a British nurse and patriot. She is celebrated for saving the lives of soldiers from all sides without distinction and in helping some 200 Allied soldiers escape from German-occupied Belgium during World War I, for which she was arrested. She was subsequently court-martialled, found guilty of treason and sentenced to death. Despite international pressure for mercy, she was shot by a German firing squad. Her execution received worldwide condemnation and extensive press coverage.
Edith Cavell was born on 4 December 1865 in Swardeston, a village near Norwich, where her father, the Reverend Frederick Cavell, was vicar for 45 years.She was the eldest of four children and was taught to always share with the less fortunate, despite her family's meagre earnings. She trained as a nurse at the Royal London Hospital and in 1907, Cavell was recruited to be matron of a newly established nursing school by the name of L\'École Belge d'Infirmières Diplômées in Brussels.By 1910, Miss Cavell felt that the profession of nursing had gained sufficient foothold in Belgium to warrant the publishing of a professional journal, and launched the nursing journal, L\'infirmière. A year later, she was a training nurse for three hospitals, 24 schools, and 13 kindergartens in Belgium.
When World War I broke out, she was visiting her widowed mother in Norfolk, England. She returned to Brussels where her clinic and nursing school were taken over by the Red Cross. In November 1914, after the German occupation of Brussels, Cavell began sheltering British soldiers and funnelling them out of occupied Belgium to the neutral Netherlands. Wounded and derelict British and French soldiers and Belgians and French of military age were hidden from the Germans and provided with false papers by Prince Reginald de Croy at his chateau of Bellignie near Mons. From there, they were conducted by various guides to various houses in Brussels, and furnished by them with money to reach the Dutch frontier. This placed Cavell in violation of German military law. German authorities became increasingly suspicious of the nurse\'s actions, which were backed up by her outspokenness.
She was arrested on August 3, 1915 and charged with harbouring Allied soldiers. She admitted that she had been instrumental in conveying about 60 British and 15 French derelict soldiers and about 100 French and Belgians of military age to the frontier and had sheltered most of them in her house.
The German civil governor, Baron von der Lancken, is known to have stated that Cavell should be pardoned because of her complete honesty and because she had helped save so many lives, German as well as Allied. However, General von Sauberzweig, the military governor of Brussels, ordered that "in the interests of the State" the execution of the death penalty against Edith Cavell should be carried out immediately,thus denying higher authorities the opportunity to consider clemency.
A day is appointed for her commemoration in the calendar of the Church of England. The highest peak in the mountain range near Jasper, Alberta, has also been named after her, Mount Edith Cavell. A portrait of the mountain is one of the awards given out by CONA on an annual basis.