CNA Certification 2019
CNA Certification
Become Orthopaedic Nursing Certified!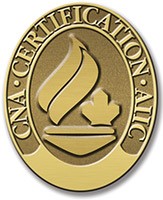 Certification Exam Application Deadlines
Spring Writing Application - Jan 10 - Mar 1, 2019
Great for RN continuing competency program
Certification is good for Five years
Renew by continuing Learning!!!! (no exam)
Career building and career changing!
Go To: https://cna-aiic.ca/en/certification for more information
or ask a Mentor; Mentor- Nurses who are certifed!
--------
Spring Writing - Application Window Jan 10 -Mar 1, 2019
Fall Exam Application Window - June 3 - Sept 12, 2019
--
Due to renew in 2019- Renew by CLs Jan 10 - Nov 1, 2019
Apply to renew before June 1, 2019 and save 10%
Rapid Review for Orthopaedic Nurses
- a tool to assist orthopaedic nurses prepare for orthopaedic certification thru CNA.
Article: WHY I'M a CNA orthopaedic-certifies nurse
Comments
There are no comments.
POST A COMMENT