CNA Certification 2017
CNA Certification
Become Orthopaedic Nursing Certified!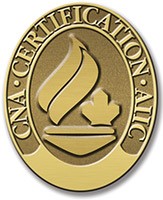 Certification Exam Application Deadlines
Great for RN continuing competency program
Certification is good for Five years
Renew by continuing Learning!!!! (no exam)
Career buidling and career changing!
Go To Getcertified.cna-aiic.ca for more information
or ask a Mentor; Mentor- Nurses who are certifed!
Due to renew in 2017- Renew by CLs up to November 30th
Comments
There are no comments.
POST A COMMENT